Andrea Burattin
Associate Professor
Technical University of Denmark
---
Visualization of the Evolution of Layout Metrics for Business Process Models
C. Haisjackl, A. Burattin, P. Soffer, B. Weber
Abstract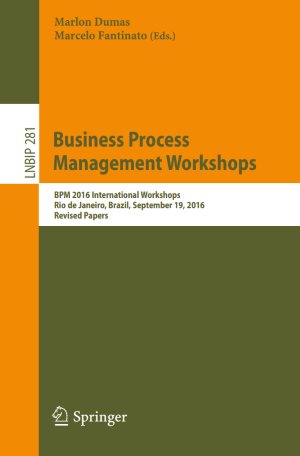 Considerable progress regarding impact factors of process model understandability has been achieved. For example, it has been shown that layout features of process models have an effect on model understandability. Even so, it appears that our knowledge about the modeler's behavior regarding the layout of a model is very limited. In particular, research focuses on the end product or the outcome of the process modeling act rather than the act itself. This paper extends existing research by opening this black box and introducing an enhanced technique enabling the visual analysis of the modeler's behavior towards layout. We demonstrate examples showing that our approach provides valuable insights to better understand and support the creation of process models. Additionally, we sketch challenges impeding this support for future research.
Paper Information and Files
In Proceedings of the 5th International Workshop on Theory and Applications of Process Visualization (TAProViz 2016); Rio de Janeiro, Brasil; September 18 2016.
Presentation Slides
Latest website update: 18 March 2023.